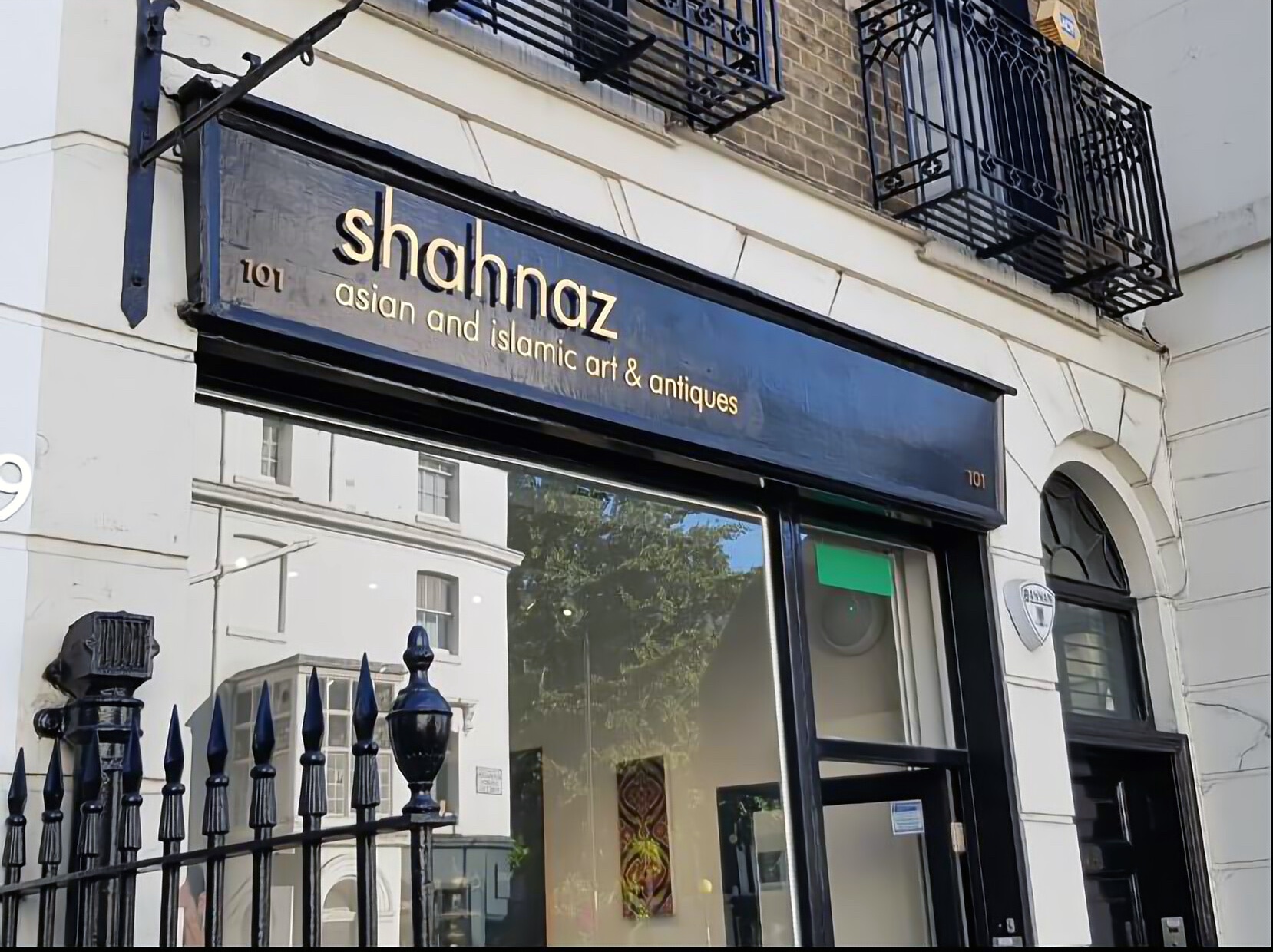 Shahnaz Gallery is a second generation gallery and successor to Bashir Mohamed Ltd. 
Bashir Mohamed founded the Islamic department at Spink & Sons, becoming head and buyer for the department. In 1979 inspired by his previous role for the Colnaghi Gallery where he was advising on Islamic Art for Jacob Rothschild, he left to start his first gallery on Old Bond Street following on with two more spaces on Davies Street and Broadbent Street.
Over time he acquired major works of Islamic and Asian Art, and has played a significant role in establishing important collections, aiding private collectors and major museums globally. During this period, he also devoted himself as the curator and buyer to the Furusiyya Art Foundation (Vaduz). This resulted in Bashir Mohamed making one of the finest collections of Islamic Art in general, and in particular one of the finest collections of early Islamic Arms and Armour in the world, part of which was displayed in a major exhibition, at the Institut du Monde Arabe, Paris and published in the book, 'The Art of the Muslim Knight.'
Today the gallery is run by Shahnaz, his daughter, who is dedicated to the promotion of the art of the Islamic and Asian world, continuing to show exceptional and important works of art. The gallery prides itself on its reputation for knowledge and expertise in the field, continuing to loan pieces to global museums for exhibitions, as well as advising, and buying for private collectors.