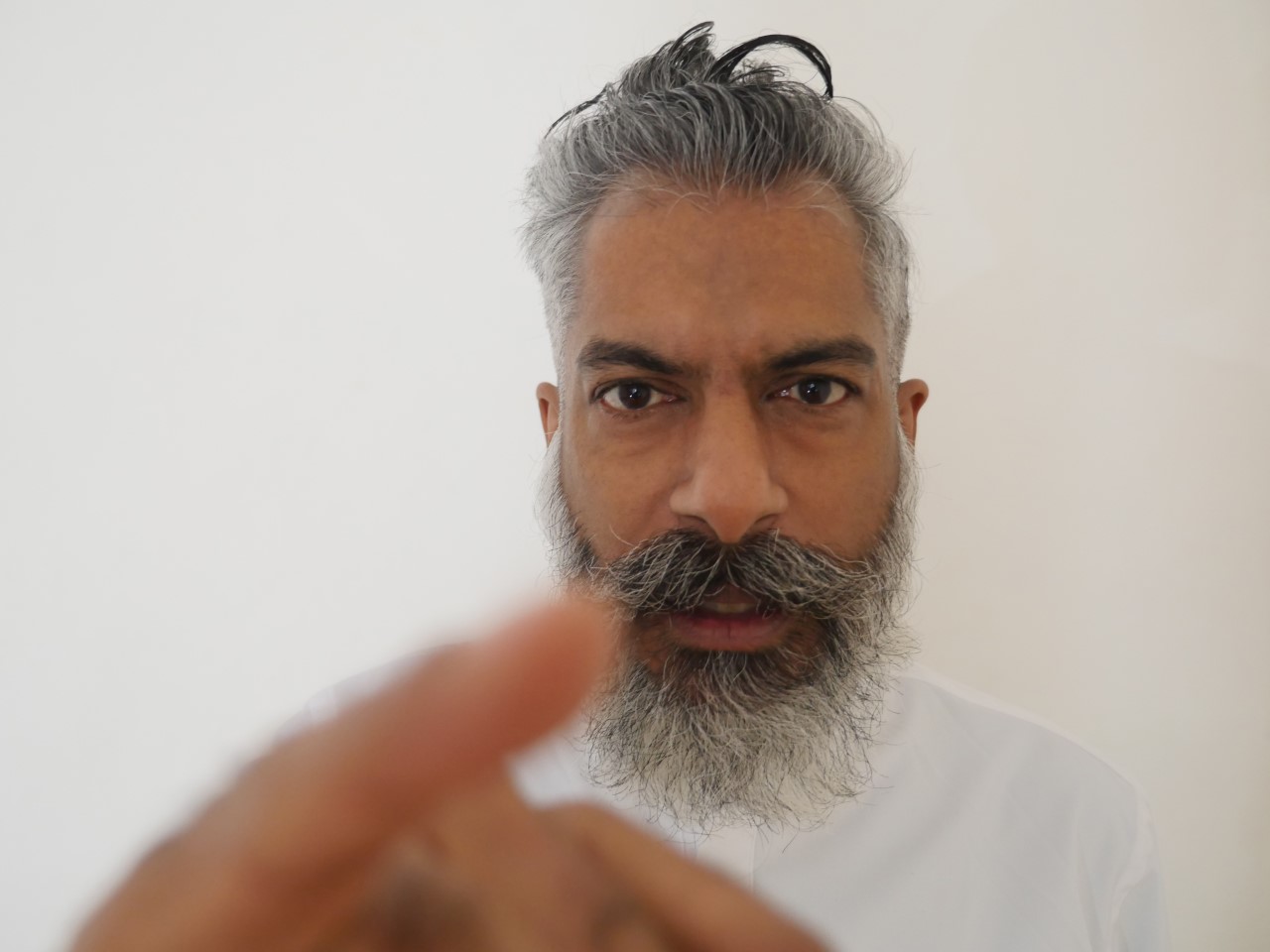 Keith Khan was born in London, of Trinidadian Indian heritage.
Keith's works stem from Notting Hill Carnival, where he worked throughout the 1980s. His costumes and floats are finely crafted with plumes and sequins set on large-scale structures, referencing Caribbean folklore and black history. This hybrid mixture, elements from Indian, African and Native Caribbean cultures, creates his visual language. This approach, alongside a strong use of colour, music and people have shaped his extensive career
Keith set up a company, called Moti Roti, and worked independently as a creative director and lead artist on numerous commissions, such as The Queen´s commonwealth Jubilee celebration. His career spans detailed design through to digital strategies.  Keith's first show, in 1987, won a "Time Out Dance and Performance award¨ and since then he continued innovating with communities, and form. He has won an ¨Obie", for a show made in New York, (¨Alladeen¨, a collaboration with The Builder´s Association) and was the Head of Culture for the London Olympic Games. Keith's latest works revert to his background, explored via digital means, drawings and prints. His archive, of drawings, documents and objects were acquired by London´s Victoria and Albert Museum in 2014.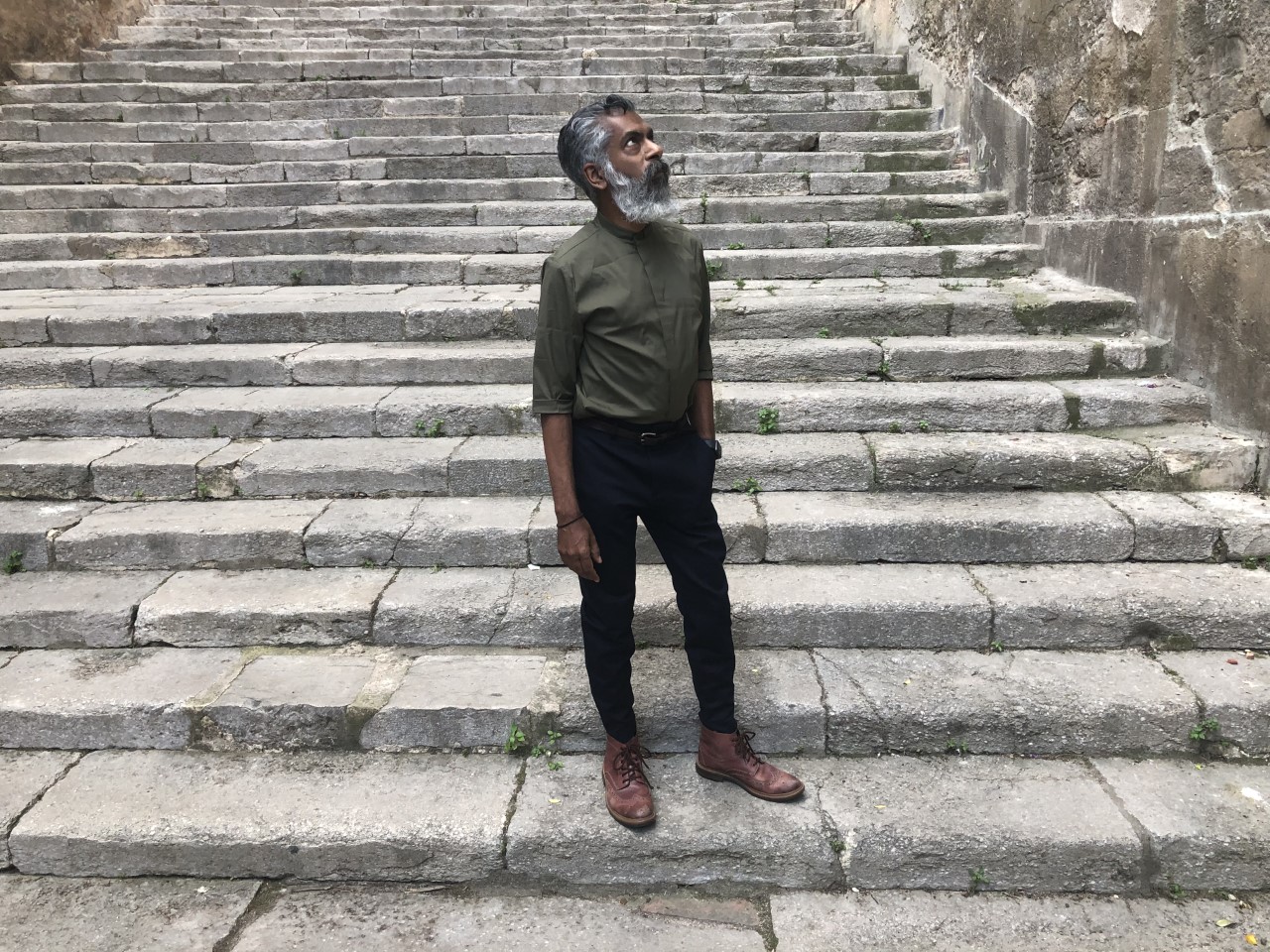 "Peter Finer has an incredible collection, both beautiful and terrifying at the same time. The galleries objects  speak of a past long gone, of myths and magic, and violence and fear. His collection inspired me to create a personal "bestiary" of monsters and demons rooted in my Caribbean and Indian heritage and spawned from our collective subconscious. These creatures emerge from an imagined past, but are produced in our technological present through a blend of digital and hand-drawn images."




ABOUT THE COMMISSIONED WORK
Keith Khan | Teratological Drawing
2021
Handmade drawings on Aquari 350 gsm handmade cotton paper, made from recycled rags in an old mill, with the subsoil waters of Banyoles Lake, near Barcelona, Spain.
Dimensions: A: 103cm d, B & C: 21cm d, D & E: 35cm d, F & G: 20cm X 50cm, H & I: 81cm X 30cm, J & K : 30cm X 30cm
The polyptych features 11 handmade drawings that can be experienced both as individual pieces as well as a schematic human figure.
The drawings use geometry and numerology to give life to people, creatures and patterns with particular attention to the holy prime numbers 5 and 7, central to the artist's work. Through the play of positive and negative spaces, Khan's work is a synthesis of digital and manual artistic work where the hand of the artist references techniques such as repetition and mirroring commonly used in the digital world. Delving into Khan's ancestral lineage, the polyptych alludes to traditional Indian folk art, such as the Pahari art, as well as the tribal drawings of the Taino Indigenous people from Trinidad.
The drawings directly reference the votive motifs of some of the pieces showed by Peter Finer Gallery such as, among others, the Tibetan vajra axe, on the right-hand side, and the fine Indian dagger, on the left-hand side, with its milky coloured bejewelled horse's head. Moving from the antiques, Khan connects the work to his personal sphere including a reference to his partner's fractured clavicle.
With this entire new bestiary brought together by graphic patterns and cartouches, Khan builds the figure of a gigantic god-like form of no specific denomination with its multiple faces and expressions, composed of interlaced historical and personal experiences that open a door to an earthly otherworldliness.
ON SHOW AT:
Peter Finer is a family business that specialises in Antique Arms and Armour from cultures worldwide, which has been established for over 50 years.