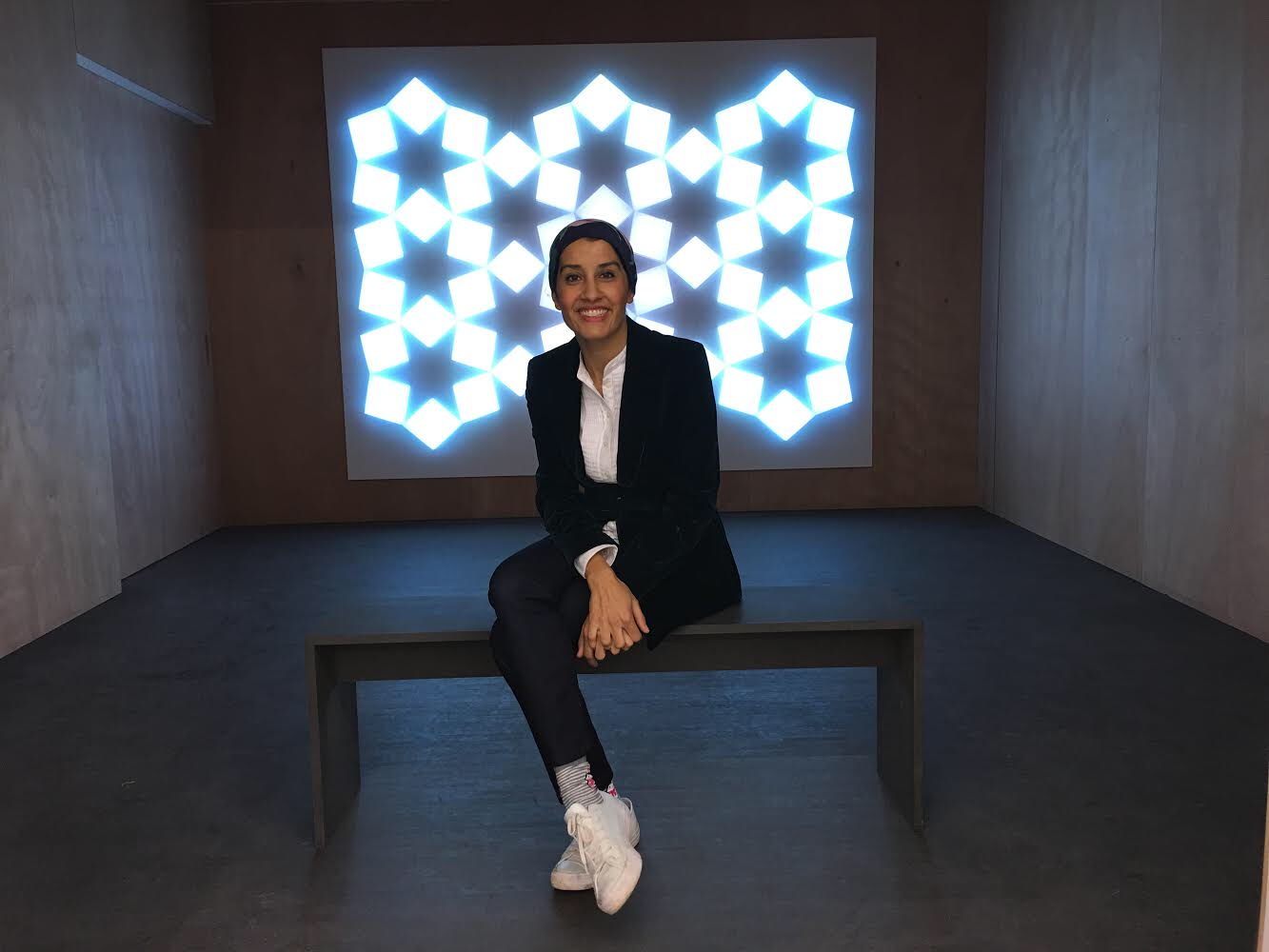 Zarah Hussain has spent many years perfecting the traditional techniques for creating mathematically precise, geometric art and then adapting them to produce unique works with a contemporary resonance across a range of disciplines. Her work crosses many forms including digital art, painting and sculpture.
Recently she has exhibited at the Peabody Essex Museum in the USA with a solo show on the theme of the Breath. This exhibition included new paintings and a specially commissioned generative animation.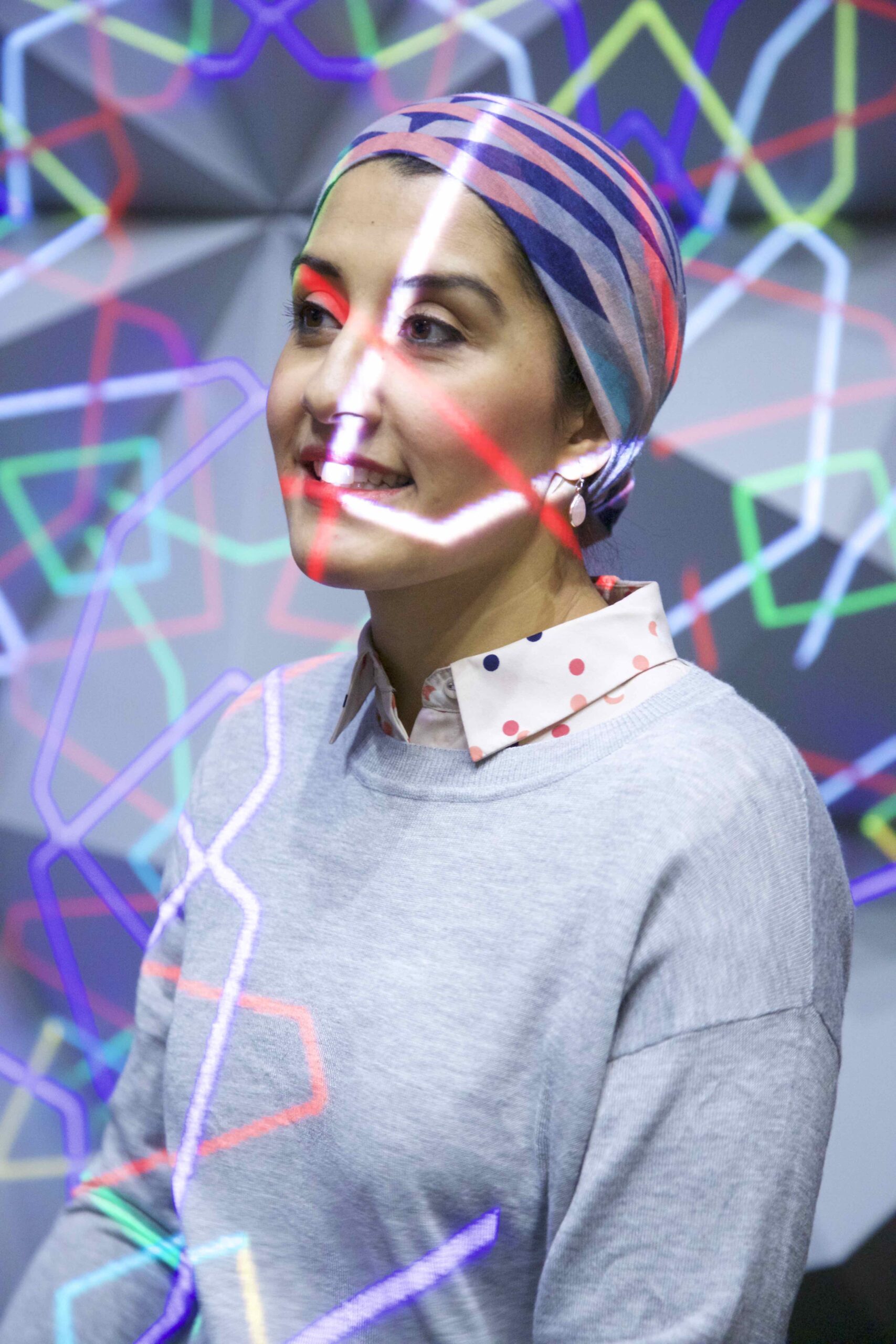 Hussain has created animated installations for the Barbican, Sharjah Art Museum and Cartwright Hall Art Gallery amongst others. She has recently designed a print for the V&A and participated in a group show at the Aga Khan Center, London. 
She is currently working on a UK wide solo touring show opening at Rugby Art Gallery in September 2021.
Hussain has completed many Public Art Commissions, including a room in the Royal London Hospital and an outdoor Public Art Project in Barking and Dagenham funded by the Mayor of London.
She has received the Mosaic Award for Art and Culture presented by HRH the Prince of Wales and been nominated for the Jameel Prize at the Victoria and Albert Museum. Her work is held in national and international collections.
"For Shahnaz Gallery on the Bagri Art Trail, I am inspired by seeing the star octagon motif in so many of the objects in the collection. This motif is commonly found in design across the Islamic world, but the particular arrangement of pattern I am focusing on is from the tomb of

I'timād-ud-Daulah

in Agra, India. I am making a generative animation using code to create an ever changing visual experience of colour shape and pattern on display in the window of the gallery during Asian Art week."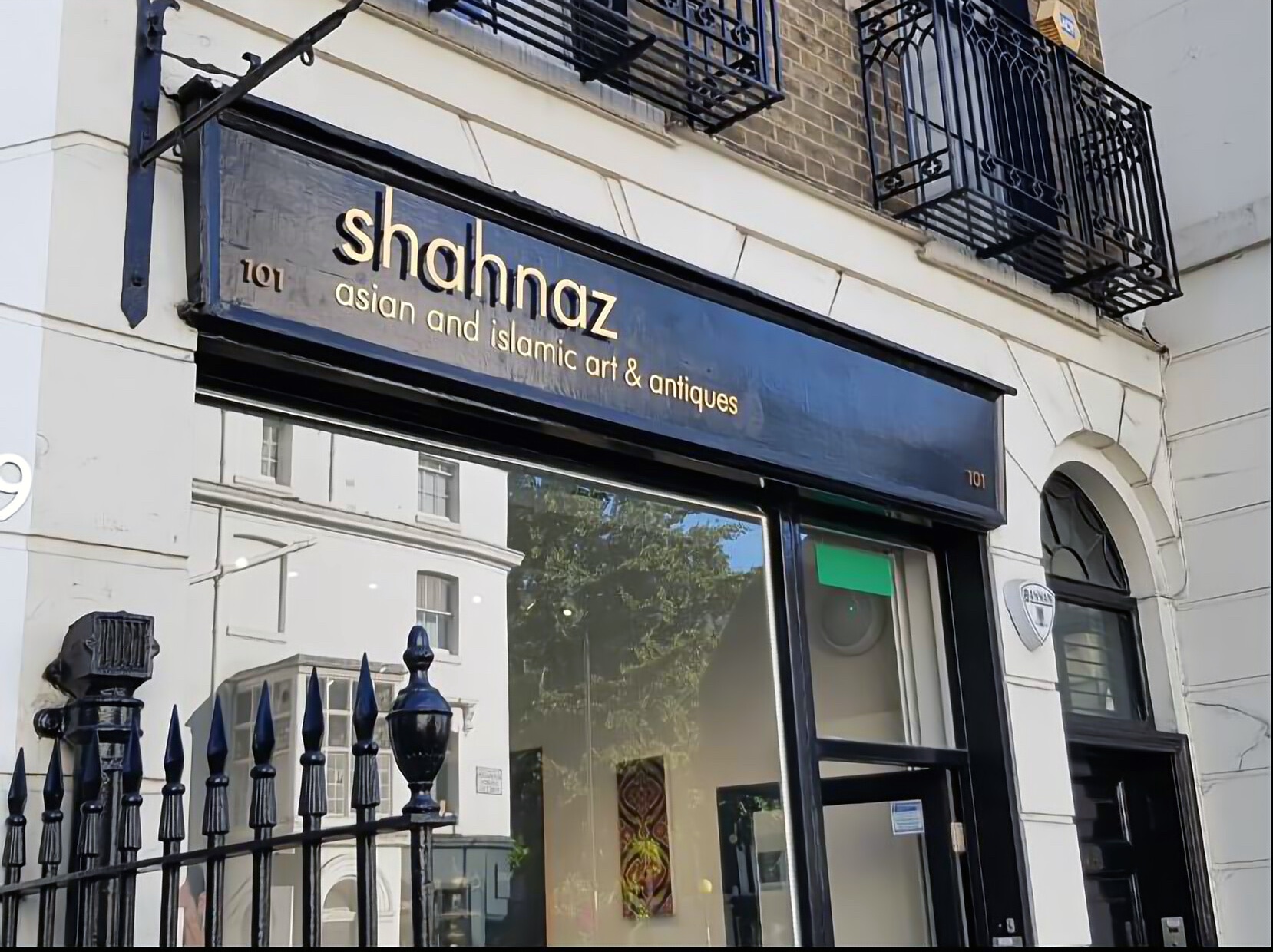 ON SHOW AT:
Shahnaz Gallery specialises in Islamic and Asian art and antiques, internationally renowned for rare and important works of art.