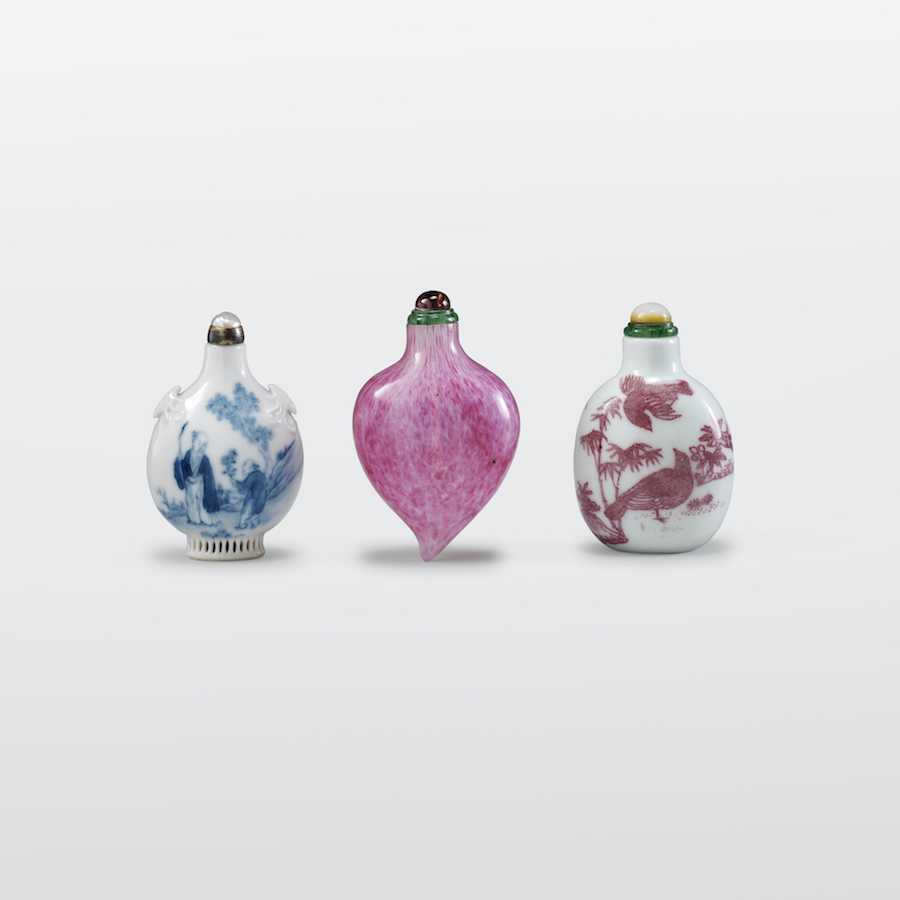 Susan Page
ABOUT
Susan Page specialises in Chinese Snuff Bottles made during the 18th and 19th Centuries for use, and inside painted examples from the 20th Century.  A regular participant at the Snuff Bottle Society Convention, she is currently resting as a Board Member for the Society.
ADDRESS
Green Park House
15 Stratton Street
London W1J 8LQ
(By Appointment)
INFORMATION
Highlights from The Golden Autumn Collection of Chinese Snuff Bottles 
I am delighted to be exhibiting snuff bottles from The Golden Autumn Collection. This collection was formed from the 1970's onwards by a businessman who travelled within China, the Far East and Australia and became interested in  the art form, delighted by the variety of materials.  The first bottles he acquired were in the early 70's in Tokyo, Singapore and Hong Kong. In Hong Kong he met Hugh Moss and also YF Yang  – with whom he enjoyed a long relationship.  He also met with Robert Kleiner and then Robert Hall in London. In 2012 Robert Kleiner produced a catalogue of the collection. Nearly all types of snuff bottle are represented and they are of the highest quality.
OPENING HOURS
The exhibition will be held at Daniel Crouch Rare Books Gallery:
4 Bury St, St. James's, London SW1Y 6AB
Tue 1st Nov: 10.00 am – 5.00 pm
Wed 2nd Nov: 10.00 am – 5.00 pm
Thu 3rd Nov: 10.00 am – 5.00 pm
Fri 4th Nov: 10.00 am – 5.00 pm
On Wednesday the 2nd  at 12 noon, a talk will be held highlighting bottles from the collection