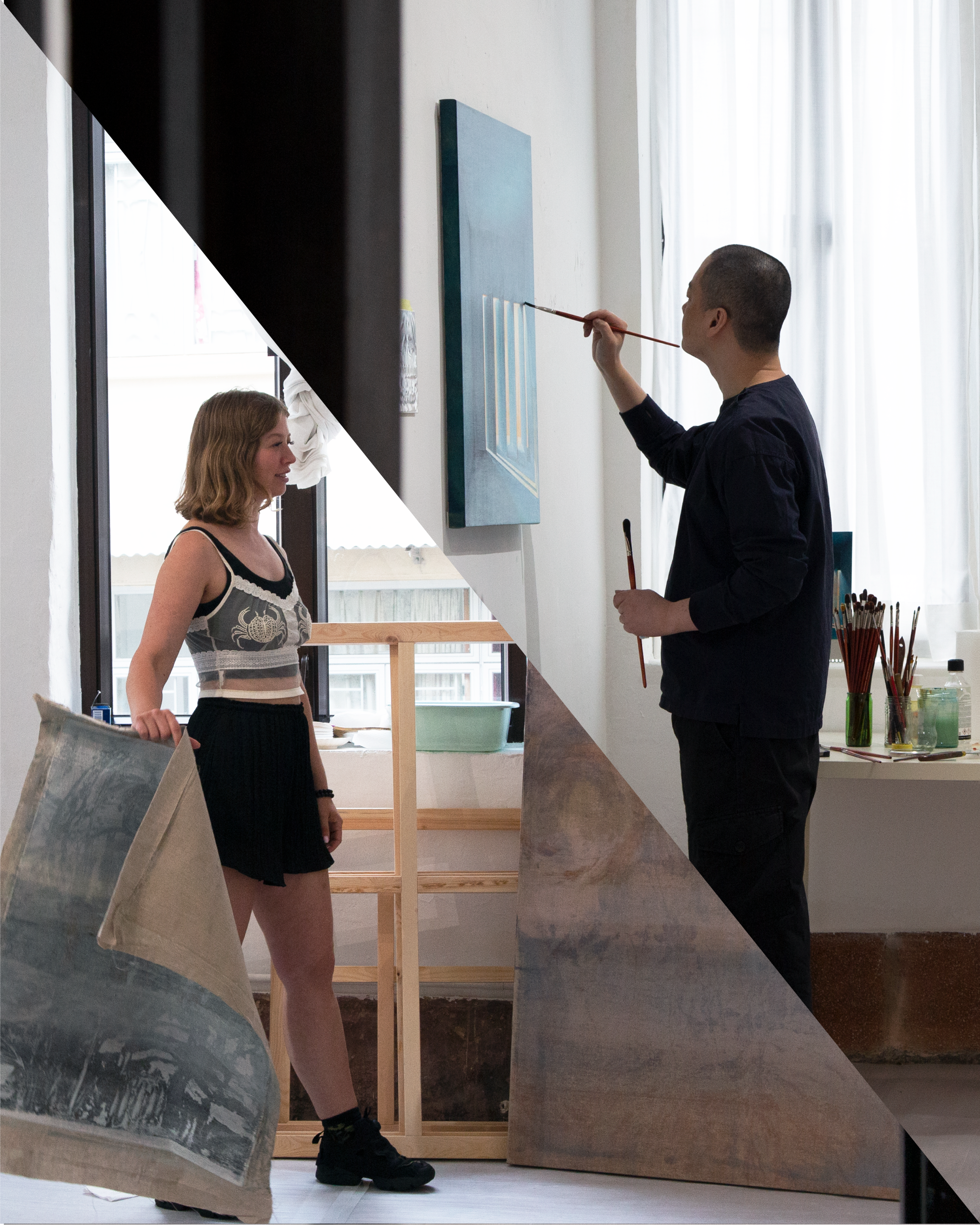 Schoeni Projects
ABOUT
Founded by Nicole Schoeni, Schoeni Projects is a contemporary art platform headquartered in London, with offices in Hong Kong. The organisation is built on the belief that art and the platforms on which it is shared, should be fluid and flexible allowing artists and art practitioners to connect, collaborate and engage in dialogue with ease. The foundations and beating heart of Schoeni Projects is about promoting talent and celebrating cross-cultural exchange in unique and creative environments. The team is committed to offering infrastructure and support to develop the careers of emerging and established international artists and collaborators.
For current and past projects, please click here
ADDRESS
Door to Door: Szelit Cheung & Olga Grotova
20 October – 5 November 2023
Cromwell Place | Wing Gallery
4 Cromwell Place
South Kensington
London SW7 2JE
INFORMATION
Exhibition: Door to Door: Szelit Cheung & Olga Grotova
20 October – 5 November 2023
Co-presented by Schoeni Projects and THE SHOPHOUSE, DOOR TO DOOR is a dual residency programme that involves an exchange of artistic ideas, creating dialogues between participating artists Szelit Cheung and Olga Grotova and their audience.
During an eight-week residency across Hong Kong and London, Cheung and Grotova researched their project visions and created unique works in response to their new surroundings. The exchange of locations displaced the artists from their accustomed creative environments, forming a new intimate relationship between artists, audience and gallery.
An exhibition of the research and works by the artists will be showcased at Cromwell Place during Asian Art in London.
An artist talk DOOR TO DOOR: Szelit Cheung and Olga Grotova in Conversation will be held at the Wing Gallery, Cromwell Place on 23 October 2023 (Saturday) from 11:00 a.m. – 12:30 p.m. Booking Essential
For more information please click here
Follow us on Instagram
OPENING HOURS
Door to Door: Szelit Cheung & Olga Grotova
20 October – 5 November 2023
Mon-Sat: 11:00 a.m. – 7:00 p.m.
Sun: 11:00 a.m. – 4:00 p.m.