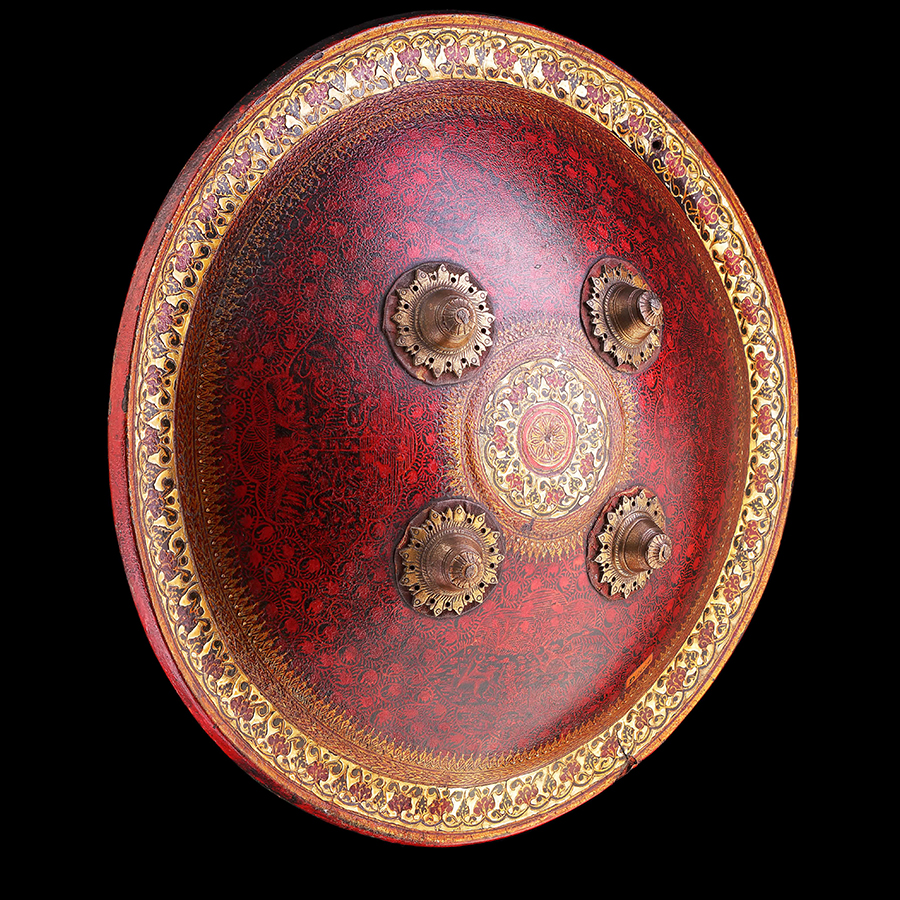 RUNJEET SINGH
ABOUT
Runjeet Singh is a dealer of Asian antique arms and armour based in St James's, London and lives in Royal Leamington Spa, a town with stunning Regency architecture in rural Warwickshire. Having been involved in the specialist field of arms and armour since 1999, Runjeet's considerable experience has enabled him to exhibit both in the UK and internationally at a broad range of premier antique fairs and events.
Regarded by many to be a leading specialist, Runjeet currently sits on the board of directors of Asian Art in London, and on the council of the Arms & Armour Society. He is a member BADA (British Antique Dealers Association) and acts as a specialist on the BBC programme 'The Antiques Roadshow'.
Runjeet's enthusiasm for his specialist area is particularly academic: all objects are thoroughly researched, and the high-quality catalogues produced for each exhibition sit on the shelves of many prestigious institutions. Owing to his keen eye for fine and rare objects, as well as his careful selection of responsibly sourced pieces with a reliable provenance, Runjeet enjoys a reputation as a dealer of discerning taste, which has led to close relationships with the most important collectors, museum curators and academics around the world.
He has advised and contributed to a range of highly regarded publications, and takes great pleasure in providing confidential advice, consultation, and valuations for collectors, institutions and museums.
ADDRESS
Exhibiting address
Gallery 5
4 Cromwell Place
South Kensington
London
SW7 2JE
INFORMATION
The Secret of the Indonesian Keris Dagger, and other Asian, Arms, Armour and Works of Art
Gallery 5, 4 Cromwell Place, South Kensington, London, SW7 2JE
26th Oct – 1st Nov
'The Secret of the Indonesian Keris dagger, and other Asian, Arms, Armour and Works of Art' will demonstrate the beauty of the keris, particularly the vibrant and contrasting 'pamor' (traditionally created blade patterns).
We aim to demonstrate the various practical and spiritual purposes of a keris. Not only was it considered a weapon, but it would also be used for display, as a magical talisman, as an indicator of social status and for ceremonial dress, among others.
Our exhibition goes beyond borders, inviting you to witness the diverse splendour of Asia through an eclectic range of artifacts. From daggers and swords that once adorned noble courts, to paintings and artworks depicting Sikh imagery, and intricately carved objects and shields with Islamic calligraphy and iconography.
Together, the exhibition includes a range of discoveries that exemplify the best of their type.
OPENING HOURS
Thurs 26th: 14:00-19:00
Fri 27th: 11:00-20.00
Sat 28th: 11:00 – 19:00
Sun 29th: 11:00 – 16:00
Mon 30th: 11:00 – 19:00
Tues 31st: 11:00 – 19:00
Wed 1st: 11:00 – 16:00 
Correspondence Address:
Runjeet Singh Limited
PO Box 6778
Royal Leamington Spa
Warwickshire
CV31 9PZ