LYON & TURNBULL
ABOUT
Established in Edinburgh in 1826, Lyon & Turnbull is Scotland's oldest firm of auctioneers holding regular sales of Asian art, notably Chinese.
INFORMATION
Fine Asian Works of Art
Thursday 5 November 2020 14:00
AT
The Hellenic Centre
16-18 Paddington Street London W1U 5AS
ADDRESS
VIEWING LONDON
Lyon & Turnbull Gallery
22 Connaught Street London W2 2AF
OPENING HOURS
Viewing by appointment only
Friday, 30 October 10.00 – 17.00
Saturday, 31 October 10.00 – 17.00
Sunday, 1 November 10.00 – 17.00
Monday, 2 November 10.00 – 17.00
Tuesday, 3 November 10.00 – 17.00
Wednesday, 4 November 10.00 – 17.00
Thursday, 5 November 10.00 – 13.00
FURTHER INFORMATION
BUSINESS ADDRESS
33 Broughton Place Edinburgh EH1 3RR
IMAGE GALLERY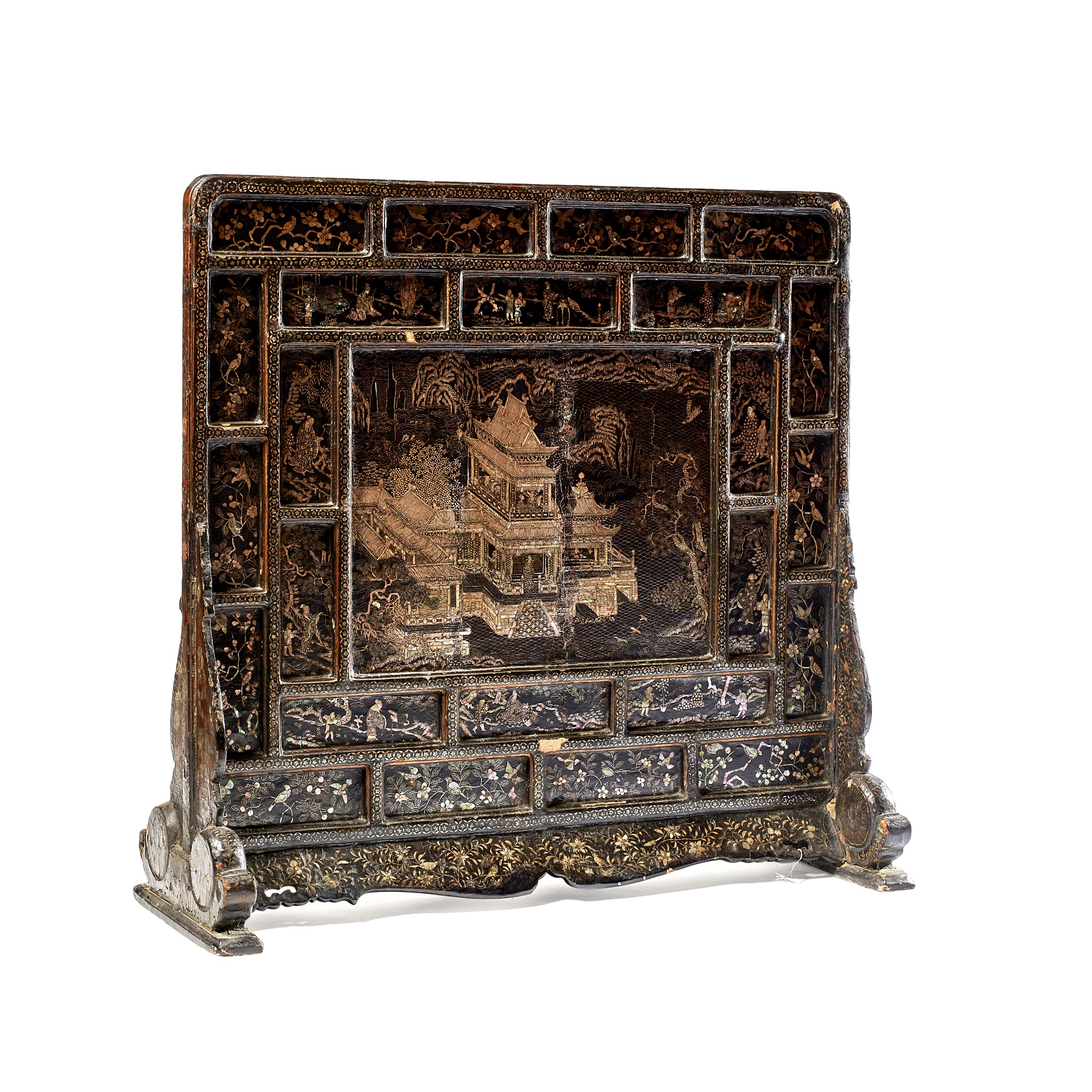 93cm x 95.5cm Provenance: W.B. Dunlop, Seton Castle, East Lothian By direct family descent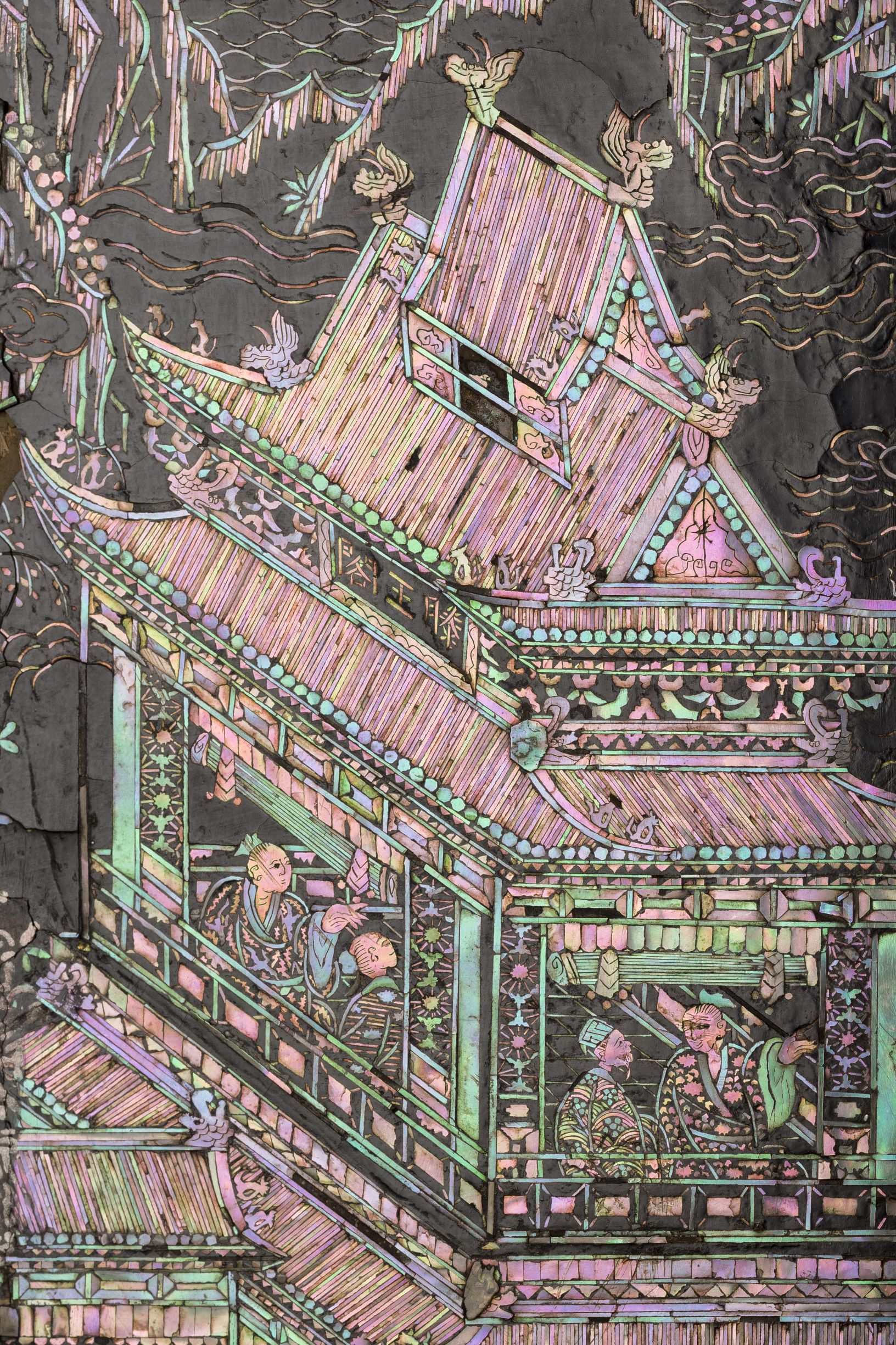 The screen of square form, one side intricately worked with finely carved mother-of-pearl set against a black lacquer ground to depict a scene of scholars' gathering held at a palatial residence, with the name 'Teng Wang Ge' inscribed on a plaque hanging on the top floor, all surrounded by ten rectangular panels within raised borders, each decorated with a scholar and his attendant in a landscape setting, further enclosed by fourteen rectangular panels with birds perching on blossoming branches within raised borders, the reverse side similarly arranged with the central panel painted in red and green with a large pavilion against a golden paint background. The Pavilion of the Prince of Teng, facing the Gan River, is located on the city wall of Nanchang, Jiangxi Province. It was first built in 653 AD, by Li Yuanying, the younger brother of Emperor Taizong of Tang and uncle of Emperor Gaozong of Tang. The most famous gathering there was held in 675, which the poet Wang Bo (ca. 650-ca. 676) attended. On this occasion he wrote a preface to the collection of poems composed by the guests.