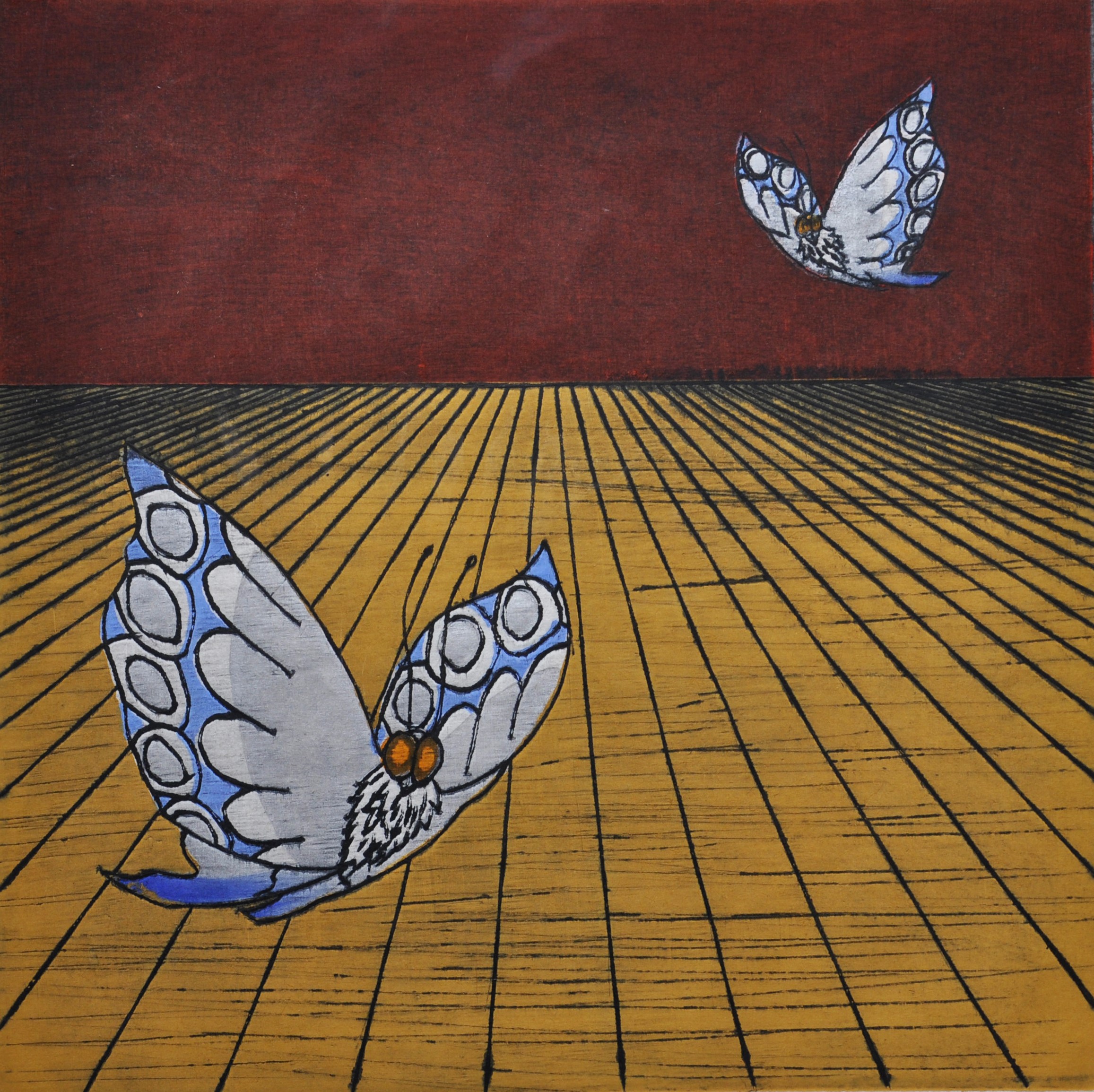 HANGA TEN
ABOUT
Hanga Ten (in Japanese "Shop of Prints") is a leading specialist of contemporary Japanese prints.  Established over twenty years ago in London,  Hanga Ten has been instrumental in introducing master print artists from Japan to a worldwide audience.  Hanga Ten represents twenty-five artists and exhibits at major art fairs in the UK up to six times a year.  Frequent visits to Japan ensure strong and long-term relationships with our artists which our international clientele can confidently rely upon.
ADDRESS
Postal Address:
PO Box 67812
South Kensington, London SW7 9BL
INFORMATION
Summer Breeze – Images from Late Summer
Hanga Ten is pleased to exhibit here images of late summer from four of our master printmaking artists – Nana Shiomi, Katsunori Hamanishi, Kazuyuki Ohtsu and Daniel Kelly.  They each show their artistic force and uniqueness through their own methods of printmaking, be it woodblock (Shiomi, Ohtsu), mezzotint (Hamanishi), or Kelly (combination printmaking methods and mixed media)
Further images can be viewed on AAL's Virtual Exhibition Gallery
and on Hanga Ten's website www.hangaten.com
We are pleased to be exhibiting at Asian Art in London 2021:
"The Master and The Apprentice"
Sun 31 Oct – Fri 5 Nov 2021
at Gallery 8, 8 Duke Street St. James's London SW1Y 6BN
Opening Hours: Sun 11:00-20:00   Mon-Fri  11:00-18:00
OPENING HOURS
London by appointment
Hanga Ten's online gallery www.hangaten.com is open 7 days a week.