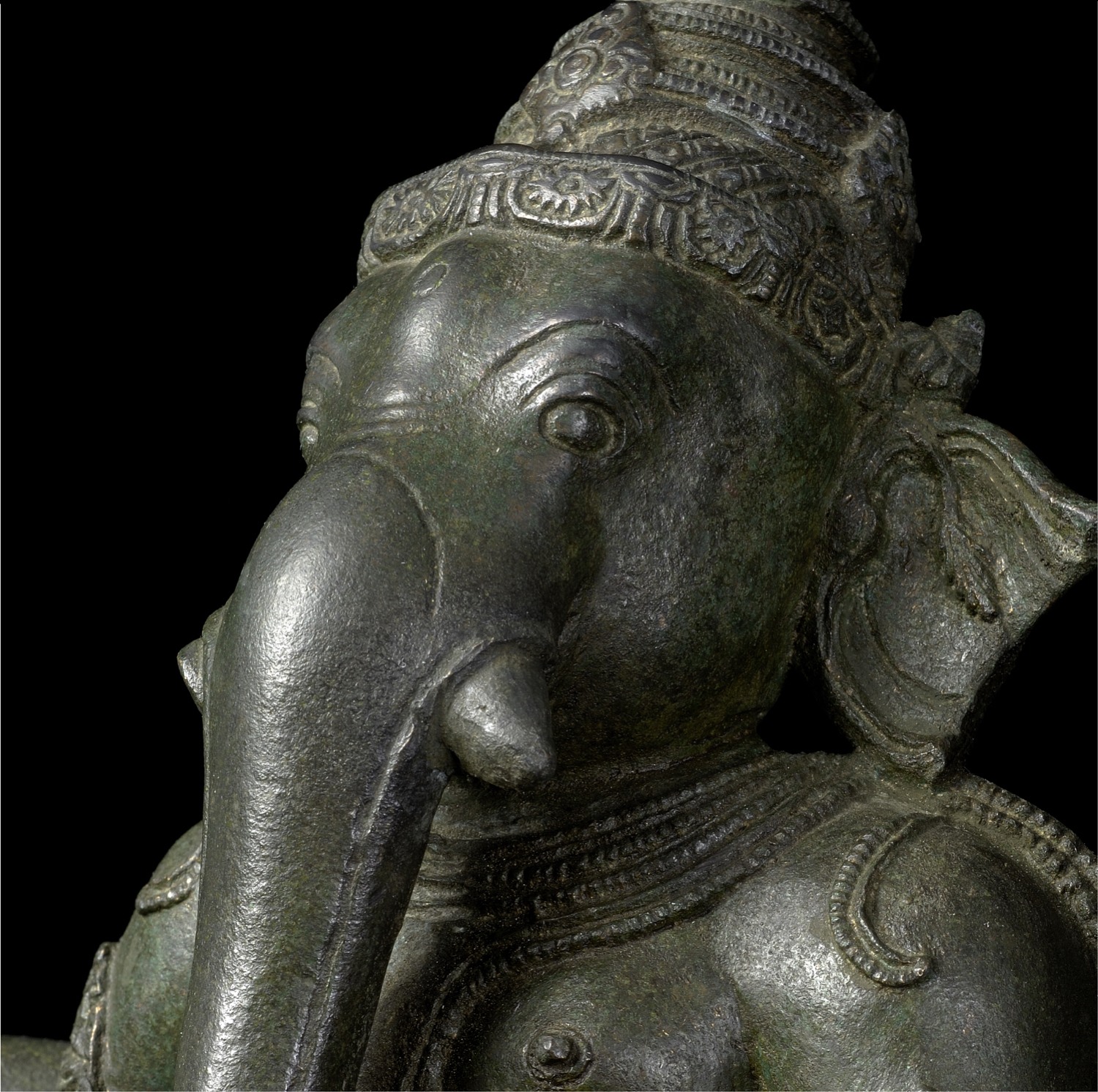 JOHN ESKENAZI LTD.
ABOUT
John Eskenazi is one of the most internationally respected dealers in Indian, Gandharan, Himalayan and South-east Asian works of art. He is also a specialist in collectors' carpets and textiles.
INFORMATION
Latest Acquisitions
Wed 12th Oct – Sat 5th Nov
By appointment only 
John Eskenazi Ltd., are pleased to their Autumn Exhibition which will take place from 12th October to 12th November 2022.  Works of art in bronze, stone and terracotta from South and Southeast Asia and the Himalayas will be on show at the gallery, as well as an important 17th century thangka painting from Tibet.  Some works will also appear on-line, to be seen by collectors around the world who are unable to travel to London for the event.  A gallery talk will take place on Thursday, 27th October at 2.30pm
OPENING HOURS
By appointment only.
BUSINESS ADDRESS
PO Box 55621 London W9 2XA
IMAGE GALLERY
Black thangka depicting Panjarnata Mahakala, Tibet, 17th century, height 102cm, width 110cm
Tara, Srivijaya (Sumatra or Malay Peninsula), 9th century, bronze, height 38.5cm
Ganesha with two goddesses and two vidyadhara, India, Madhya Pradesh, Jabalpur area, Kalachuri dynasty, 10th century, limestone, height 92cm