DUKE'S
ABOUT
Duke's are one of the UK's leading auction houses, established in 1823.  Duke's have an outstanding reputation for selling private collections and producing superbly curated catalogues. The sale of the collection of Anthony du Boulay in 2019 was testament to their success. 
Contact Duke's directly for all of your valuation needs.
INFORMATION
Our Asian Auction will be held on Thursday 25th November 2021
Rufus Bird has joined Duke's from the Royal Collection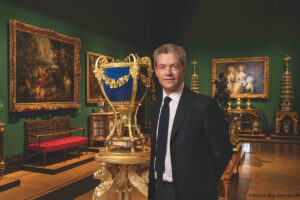 Rufus was instrumental in steering to publication of the Chinese & Japanese Works of Art in the collection of HM The Queen, by the late John Ayers.
Large and Impressive Chinese Export 'Famille Verte' Monteith sold at Auction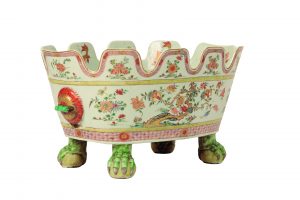 Qing Dynasty, Kangxi Period
Provenance: Major Sir Alfred Hammond Aykroyd 2nd Baronet of Lightcliffe, Yorkshire (B1894 -D1965) and thence by descent
Sold: £117,000 (inclusive of fees)
ADDRESS
DORCHESTER SHOWROOM
The Dorchester Fine Art Salerooms  
Copper Street, Brewery Square  
Dorchester  
Dorset DT1 1GA
OPENING HOURS
VIEWING IN DORCHESTER
Saturday 20th November   10:00-16:00
Monday 22nd November   09:30-17:00
Tuesday 23rd November   09:30-17:00
Wednesday 24th November   09:30-17:00
FURTHER INFORMATION
OPENING HOURS 
Monday to Friday- 9:00am-5:30pm 
IMAGE GALLERY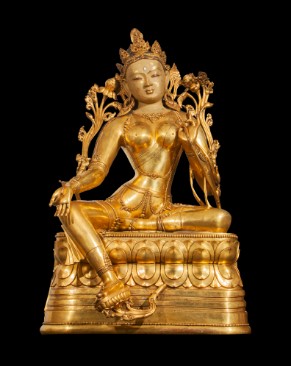 AN EXCEPTIONAL SINO-TIBETAN GILT- BRONZE OF TARA Qing, on a lotus-leaf base Height: 74cm. £30,000 - £50,000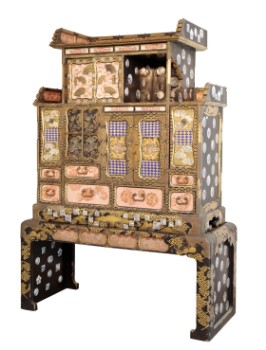 A FINE JAPANESE LACQUER CABINET Meiji Height: 167.5cm, Width: 117cm, Depth: 53cm. £8,000 – £12,000
A MAGNIFICENT PAIR OF CHINESE FAMILLE ROSE FISH BOWLS Qing dynasty, Yongzheng period (1723-1735) 62 cm. wide (including lion mask); 57 cm. and 58 cm. diameter;: £30,000 - £50,000